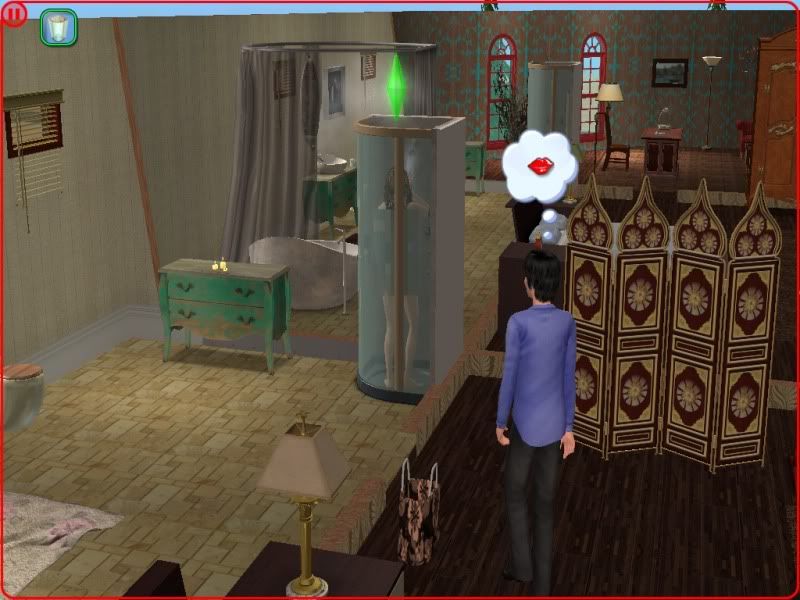 Reminder of developements while Susan was here, prior to the above:
1. Nick sneaks into Alice's room late at night and sleeps in her bed. Sneaks out before she wakes up. (They were barely friends at that point in time).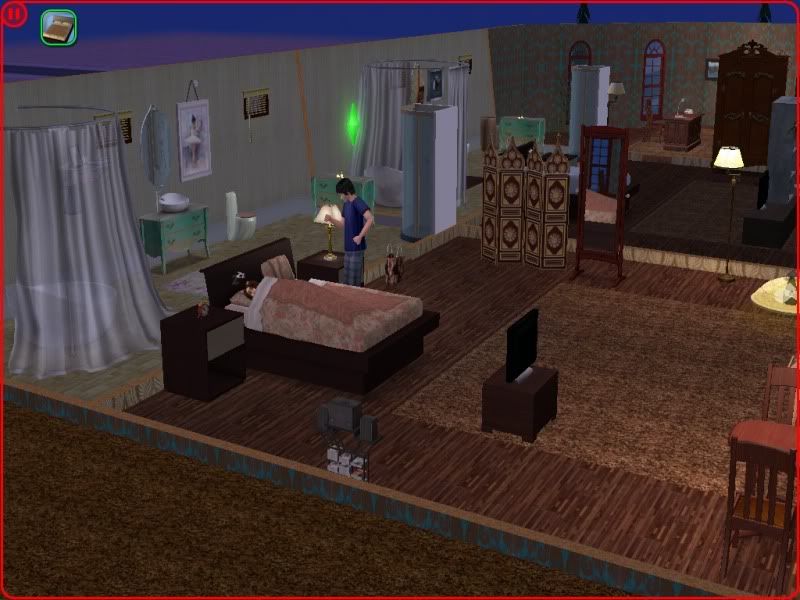 2. Alice gets up next morning, hunts Nick down and.. jumps him.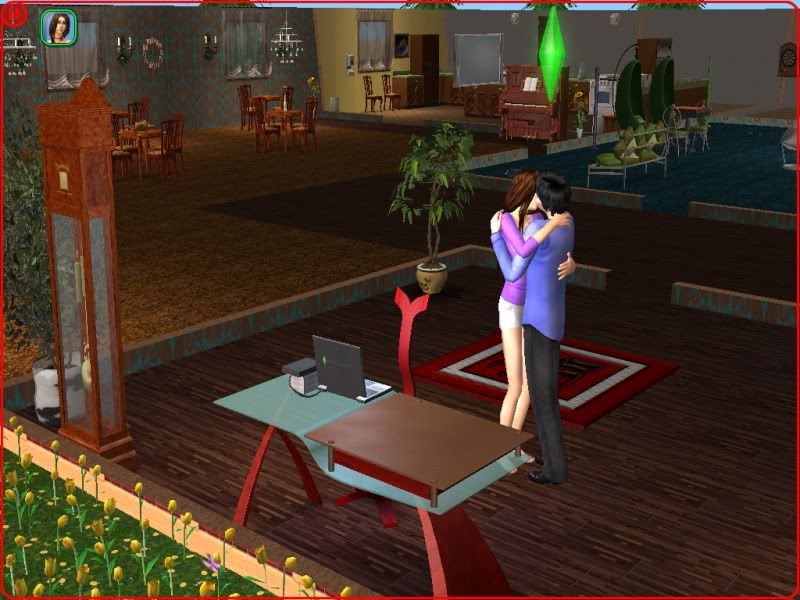 3. Mike is oblivious yet psychic.
Oh, and after creeping on her in the shower today he made himself a bath while she was still in there. Alice did not approve this time.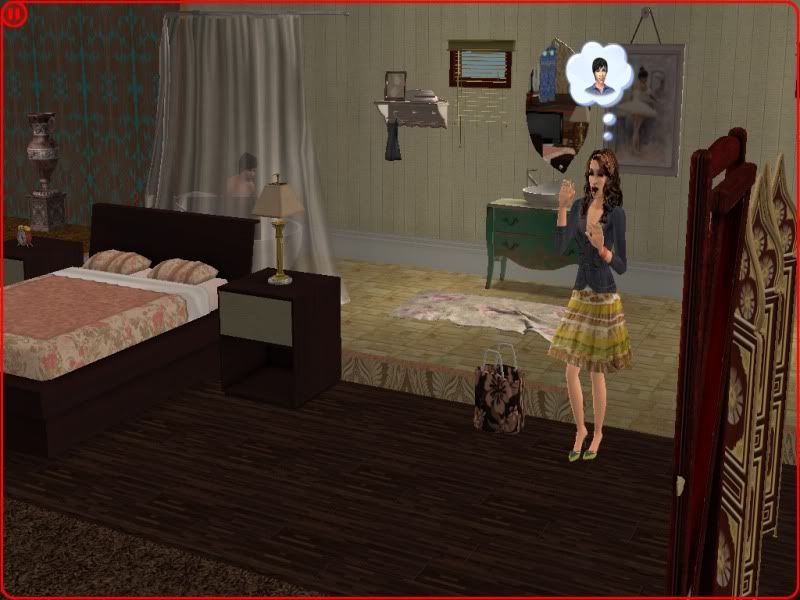 But nothing will beat the Social Bunny's level of creepy. I don't even want to post those caps. *shudder*
This version of Nick seems to indulge in creepiness rather more than expected o.o